Home

Mac Blu ray Player

How to play Blu-ray on Mac Mini
How to play Blu-ray on Mac Mini?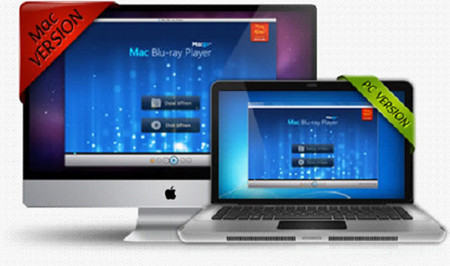 Blu-ray must be a hurt for Mac mini owners, but if you really want to have this feature, with the help of one third-party software - Mac mini Blu-ray Player, the dream could come true. Many people like to make Mac mini a nice home cinema theatre to play DVD, music, photo, or multimedia. But what a pity that only Blu-ray can't be played on it now. Is it Steve Jobs' joke? Or a trick from Apple company? However, I thought there would be a technical way to resolve this problem even if the method could be illegal.

Fortunately, when I search how to play Blu-ray on Mac mini through Google, there was one review attracted me. A new Blu-ray player software for Mac mini came up, which make me can't wait to try it.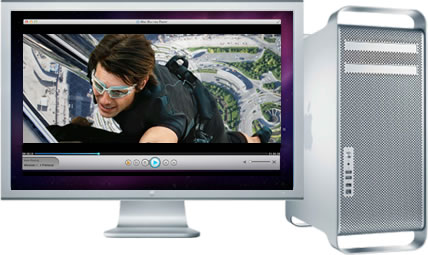 Preparations
Mac Mini
Mac Mini Blu-ray Player
A Blu-ray drive (internal/external)
Internet connection
Step one: Connect the Blu-ray driver
You should have a Blu-ray driver, no matter internal or external one. The USB should be above 2.0.
Step two: Download Mac Mini Blu-ray Player. Install and run it.
Step three: Play Blu-ray movies
Run Mac Mini Blu-ray Player first.
Insert BD into the Blu-ray drive, and it will load automatically. After a few seconds, you can watch the movie directly.
Note: Some discs can open directly, and you can press "Open Disc" button and select the disc you want to watch in the pop-up dialogue. Or you can press "Open File" button to open Blu-ray ISO and other video formats.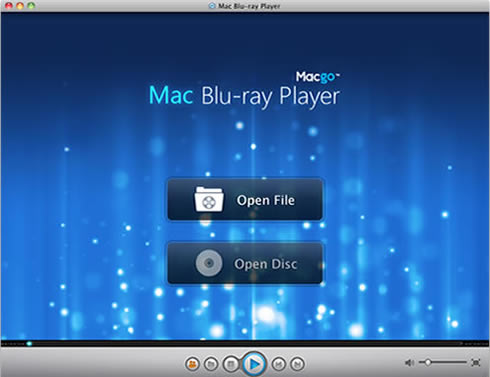 Step four: Settings
1. Adjustments.
You can do some adjustments, including hue, contrast, brightness, saturation and gamma. Just click the "reset" button when you need to erase the setting. If you want to keep the settings, just go to the left bottom and check the "Always apply the same settings".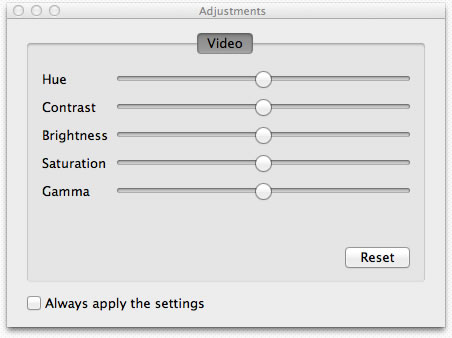 2. Snapshot.
You may need to take a snapshot when the video is playing. There are two ways for you to do this. You can either choose the "Snapshot" in "Tools" or go by shortcut keys--Ctrl+Alt+S.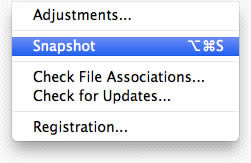 3. Screen Size
You can adjust the screen size by shortcut keys or going to the tool bar options.
Half size: Command+1
Normal size: Command+2
Double size: Command+3
Fit to the screen: Command+4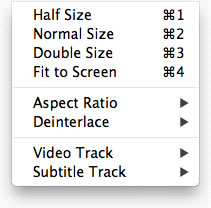 4. Aspect Ratio
The aspect ratio can be adjusted to your needs. Find it in "Video" on the tool bar.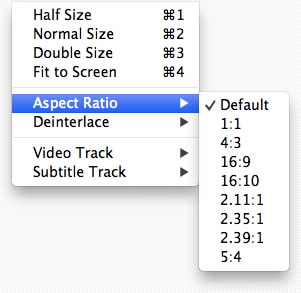 There are more functions to be found. Just download and experience it all by yourself.
Note:Other media formats supported here: Blu-ray, DVD, Video CD, MKV, FLV, AVI, WMV, MP4, MPEG, MP3, MOV, WMA, AAC, AC3, etc.
Users Reviews

Mac's won't recognize Blu-ray devices because Apple chose not to support them in OS X. That's no longer the case thanks to Mac Blu-ray Player.

- Softonic Editor
Awards by Softonic