Home

products

Mac iPhone Data Recovery
Mac iPhone Data Recovery
New Version: V1.3.0
Mac iPhone Data Recovery, with its distinctive features, provides you with an easy and completed way to restore your data on Mac platform. Photos and contacts recovery are two uppermost functions that Mac iPhone Data Recovery starts with. Easy-to-operate and user-orientated make it a perfect rescue tool for your lost photo and contacts recovery.
Key Features:
Fully Compatible with all iPhone models and Mac OS.
Auto-scanning, indexing and searching.
Preview enabled before restoring.
Files arranged alphabetically or chronologically.
Easy-to-operate and user-friendly interface.
Recover and export your iPhone contacts to vCard(.vcf) file.

What's new?

Recover and Export lost or deleted iPhone Messages to .xml function added

.

Recover and Export lost or deleted call history from iPhone

.


Size:14.60MB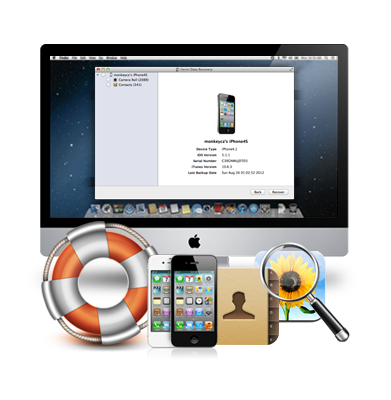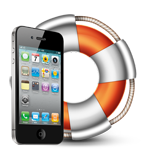 All iPhone Models and Mac OS supported
Mac iPhone Data Recovery is the world's best data recovery software for iPhone on Mac Platform. Fantastic data recovery tool that support all iPhone models, not only the popular ones like iPhone 4S and 4, but also the previous ones. Best companion for iPhone that can benefit all iPhone users with ease.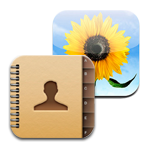 Powerful iPhone Photo & Contacts Recovery Tool
This magic data recovery for iPhone can retrieve iPhone 's lost data on Mac OS (10.6 -10.8). Mac iPhone Data Recovery could be your precaution method against information loss, especially photos and contacts, which are so important that every iPhone user cannot afford to lose. No matter what happened, system crash, smash, upgrade, jailbreak or even broken.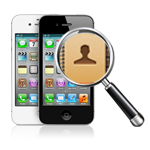 Auto-scanning, indexing are enabled, so is preview
After running it, this data recovery software can automatically scan i-Device, and provide the preview of the desired data. Files are arranged in alphabetical or chronological order, which offers users convenience and efficience.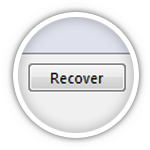 Easy-to-operate and user-orientated Design Concept
Mac iPhone Data Recovery provide you with a refreshing experience for its user-orientated concept and delicate design. You don't need to be an iPhone geek to operate your own recovery. There are only three steps to follow-scan, choose and recover. Ultrafast speed of data recovery leads a fluent experience.
System requirements:
Mac iPhone Data Recovery:
OS Supported:Mac OS v 10.6/10.7/10.8
Processor: Intel® processor
RAM: 512MB RAM or higher recommended
50 MB of free disk space.
Support Equipments
Mac OS Supported:
Mac OS V 10.6
Mac OS V 10.7
Mac OS V 10.8
Mobile devices:
iPhone 5
iPhone 4S
iPhone 4
iPhone 3GS
iPhone 3G
System requirements:
Tags:
Mac iPhone Data Recovery
Mac iPhone Contact Recovery
Mac iPhone Photos Recovery
Mac iPhone 4Contact Recovery
Mac Recover iPhone Contact , Photos
Mac iPhone 4S Contact Recovery
Output Formats:
Photos (.JPG)
Contacts (.CSV, .VCF)
Message (.XML)