Home

Mac Blu ray Player

How to Play Blu-ray on iPad Mini
How to Play Blu-ray on iPad Mini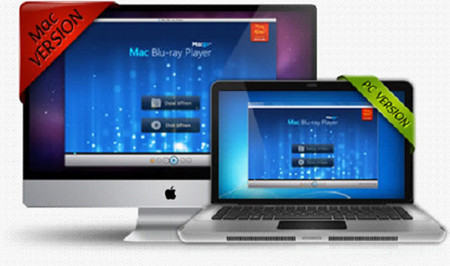 Apple published its remarkable iPad mini recently, which is the first 7.9-inch iPad from Apple. It integrates all good capabilities of ever iPad and the thinner and lighter performances, which can be held in one hand. However, one of its big disadvantages is the failing into Blu-ray. Now, Macgo Inc. provides a best solution - a brilliant Blu-ray media player called Mac Blu-ray Player.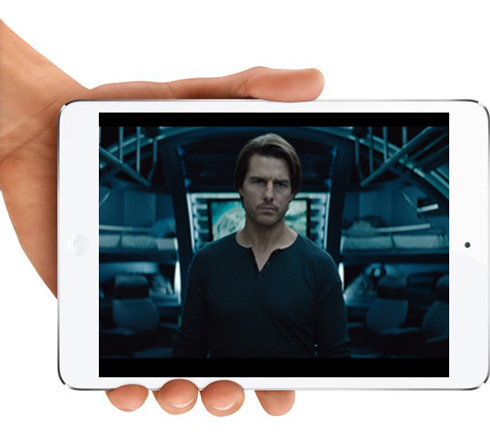 Preparations:
Mac/PC, iPad Mini, Mac Blu-ray Player, Optical drive (internal/external with USB above 2.0), Network Connection (Make sure that both devices are connected to the same Wi-Fi environment)
You can follow the steps below.
Step1: Free download Mac Blu-ray Player
Both Mac and Windows version are available, download the appropriate one, install and run it.
Step2: Enable AriX
Before open any files, you should enable the AriX option under the "Tools" menu first.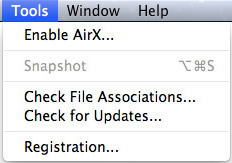 Step3: Open Blu-ray Player
Click on "Open File" or "Open Disk" button to load the Blu-ray. After a little while, the screen will go black and then you can get the website URL "http://airx.tv".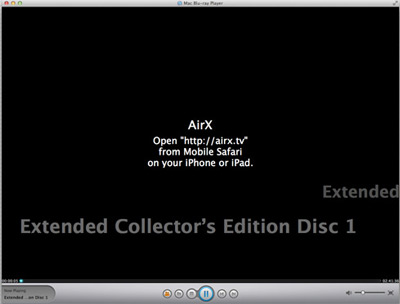 Step4: Play Blu-ray videos on iPad
Open "Safari" in you iPad Mini and then input the URL into the address bar. Then the loaded Blu-ray source will be listed, you can enjoy it on you iPad.
Step5: Save
After watching the movie, you can save this address as a shortcut on your home screen. In details, you can press the save button and select "Add to Home Screen" option. Done.
Users Reviews

Mac's won't recognize Blu-ray devices because Apple chose not to support them in OS X. That's no longer the case thanks to Mac Blu-ray Player.

- Softonic Editor
Awards by Softonic