Home

FVL Converter

How to Download FLV from Internet with WinAVI FLV Converter
How to Download FLV from Internet with WinAVI FLV Converter
When you watch your favourite movies online and want to download to retain and enjoy again in the future, you need to know how to download FLV flash video from Internet. The most popular file format used to deliver video over the Internet is FLV (Flash Video), which is played by Adobe Flash Player. While the notable users of FLV include YouTube, Google Video, Myspace, Metacafe, Dailymotion, iFilm and etc. However, some video files online are embedded FLV, you can not download this FLV Flash video directly. So you need a FLV converter to download FLV from share video sites.
WinAVI FLV Converter is a powerful and world's fastest FLV converter that can be not only used for download FLV from Internet but for FLV conversion. Below shows you the guides on how to download FLV from Internet and convert those files with WinAVI FLV converter.
Step1: Free download WinAVI FLV Converter
Setp2: Install and start the FLV Converter Program , then click the second button and paste the link you want to download on the pop up window. Click"OK" and start to download FLV flash video. Please note you should download FLV via IE.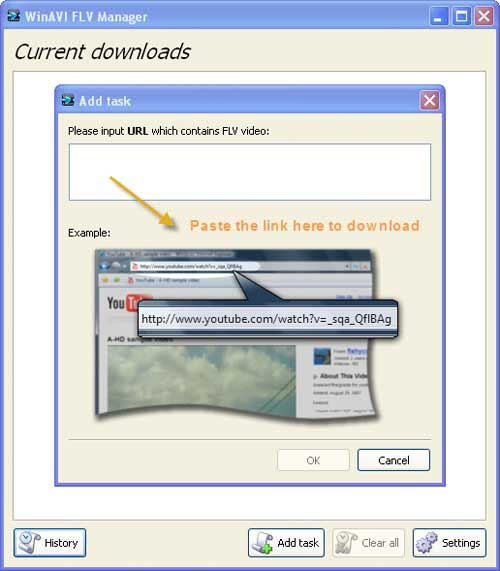 Step3: Then click the first button to convert FLV files to your wanted formats by this FLV Converter.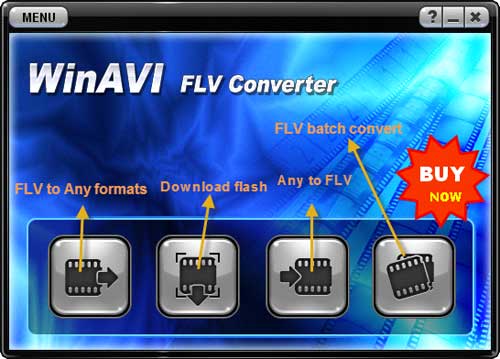 After you have downloaded FLV Flash video from Internet, you can choose these files to convert to other formats or click the fourth button on the interface to batch convert any downloaded FLV flash video files.
Readers also visit these :
Related Questions :