Home

Mac Blu ray Player

Best Blu-ray Player for Mac
Why Mac Blu-ray is the Best Media Player for Mac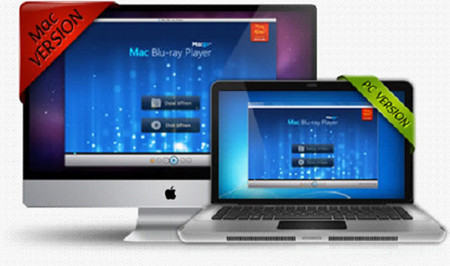 This is a pretty tricky question. I cannot guarantee you that it can possibly do anything. But it did improve the user experience by providing additional functionality. Here comes a little introduction on those fantastic functions.
Best Mac Media Player -It is the first and foremost.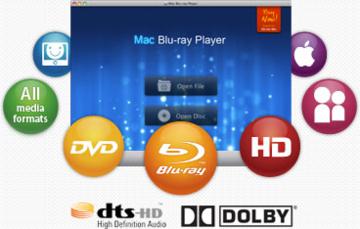 Among all the media players we have, Mac Blu-ray Player stands out for its all-media-format-supported feature. All the formats that exist today, including Blu-ray, DVD, CD, MOV, MKV, AVI, FLV, WMV, MP4, MPEG, RMVB, MP3, WMA, AAC. AC3, etc, can be played on this program. It is truly amazing. A Mac Blu-ray Player can be your video player, audio player and even photo viewer. Apart from that, Mac Blu-ray Player makes splendid BD/DVD experience. It also supports playback of Blu-ray or DVD movies in ISO image format.
Best Mac Blu-ray Player -High quality guaranteed and hardware acceleration available!
What is the secret of Mac Blu-ray player's ability to remain high-definition quality without data and frame loss? It is well known that DTS5.1 can make sure the high quality of the outputting. After adding DTS5.1 into it, Mac Blu-ray Player can bring you to the most fantastic HD video enjoyment. It also allows full preservation of all audio tracks( like DTS HD Master Audio, Dolby TrueHD Audio, etc.), subs streams, chapter makers and videos. NVIDIA's CUDA acceleration technology is also supported.
Blu-ray Movie Playable on Apple Devices with Core technology ---AriX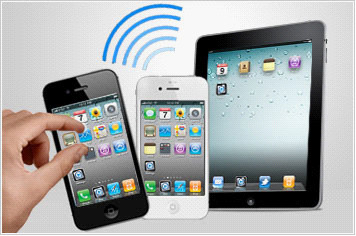 The Mac Blu-ray Player can make Blu-ray playable on iPhone/iPad/iPod Touch through AriX. Just make sure your computer and your iPhone/iPad/iPod Touch are connected in the same Wi-Fi environment. And Blu-ray movies are playable on the Apple mobile devices via AriX .TV.
Users Reviews

Mac's won't recognize Blu-ray devices because Apple chose not to support them in OS X. That's no longer the case thanks to Mac Blu-ray Player.

- Softonic Editor
Awards by Softonic